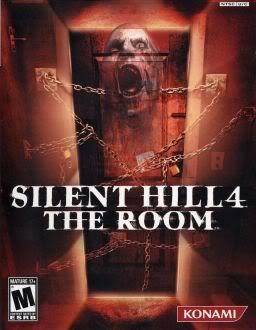 Silent Hill 4: The Room

See Henry Townshend. See Henry Townshend be in the wrong place at the wrong time. See Henry move into the crappiest apartment ever known to man. It's up to you to help him out! Just be sure to steer clear of double-headed giant baby things, ghosties, GIANT BREATHING GOOGLY-EYED HEADS and of course, crazy dudes with long hair and some form of weaponry.



ORIGINAL U.S. RELEASE DATE: September 7, 2004
SYSTEMS: Playstation 2, PC, Xbox
MAIN CHARACTER: Henry Townshend

I know SH4 was a polarizing game and lots of people either loved it or hated it. What did you think of it? And are you playing it again this month?